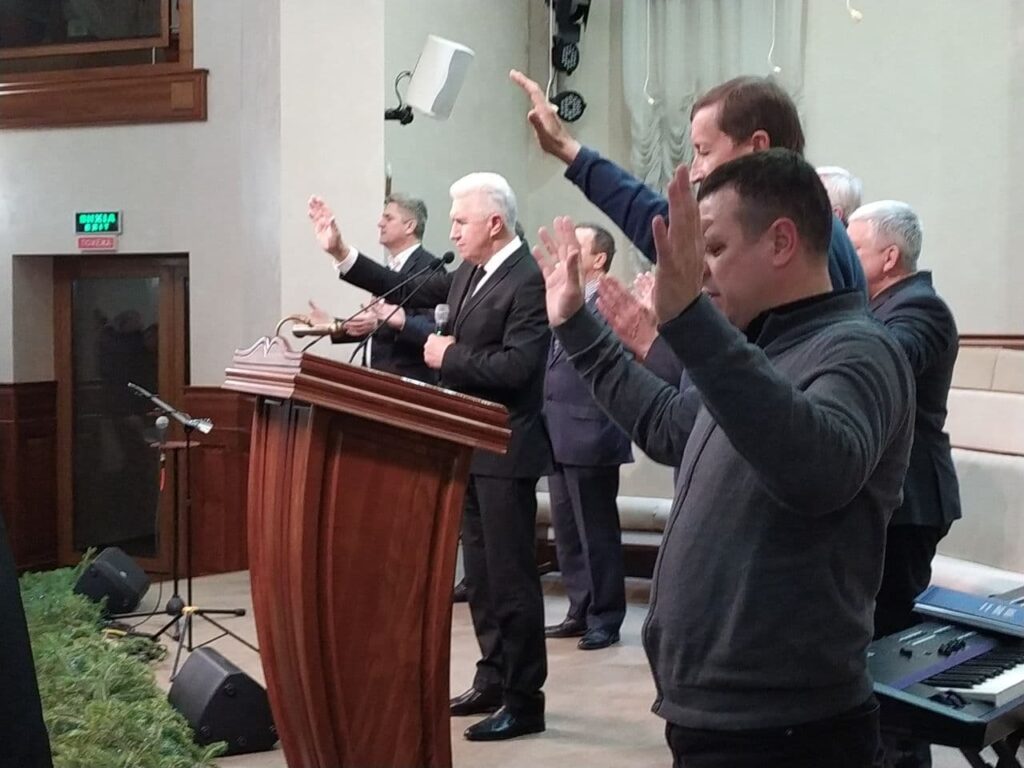 Tuesday morning update/Varenyky are coming!
Ukraine is in smoke this morning due to aviation, missiles and tanks attacks during the night. But the sun is up and His mercy renewed this morning! One of my deacons said yesterday during evening Zoom prayer: we are used to sirens, but we are amazed again and again with His greatness and mercy!
Putin continues brutal war against Ukrainian nation, who feed his demoralized and lost soldiers. Vacuum bombs (banned with Geneva Convention!) used in Okhtyrka! Missiles striked ONLY civil infrastructure in Kharkiv! Minimum 16 children killed! The list is too long for this note…
The Church show beautiful harmonized Body working according to received gifts and powers! Evacuation, Foodpacks, MedicalHelp, Soulcare – we are everywhere. Some pastors are bus drivers today! Due to lower temperature and snow last night in Kyiv all best warm clothes go to territorial defense checkpoints and soldiers.
A huge task on approach – deputinisation of global society and Church. Read the word again and remember it. It should have been started with religious and political elites, but started with children in Dzerzhinsky, near Moscow. A teacher tried to persuade them that bombing videos are fake. Boys asked questions the teacher could not answer.
Please, help political and religious leaders to understand clearly that it is not "situation in Ukraine", "'Russia-Ukraine conflict' 'Special military operation' 'Ukraine crisis'. That's not really what is happening here, in Ukraine. In reality, it is the Russian and Belarus full-scale invasion. Truth will make people free to act!
Finally, your dessert. Glorious little town Dubno in Rivne region (remember Taras Bulba!) prepared 2.5 (yes, two and half) tones of varenyky for Kyiv region hospitals. It is on approach together with hundreds of trucks with supplies for Kyiv, Sumy, Kharkiv and every city in need. Putin and Lukashenko, you can't beat this nation!
Personally, I'm ok. The family is ok.
Take some rest, google varenyky, prepare some and enjoy!
YuriyK from Kyiv
Observe that you can subscribe the blog by clicking here, if you want to get updates about new blog posts and info from Ukraine regularily. Just write down your mail address there.
R. Lehtonen