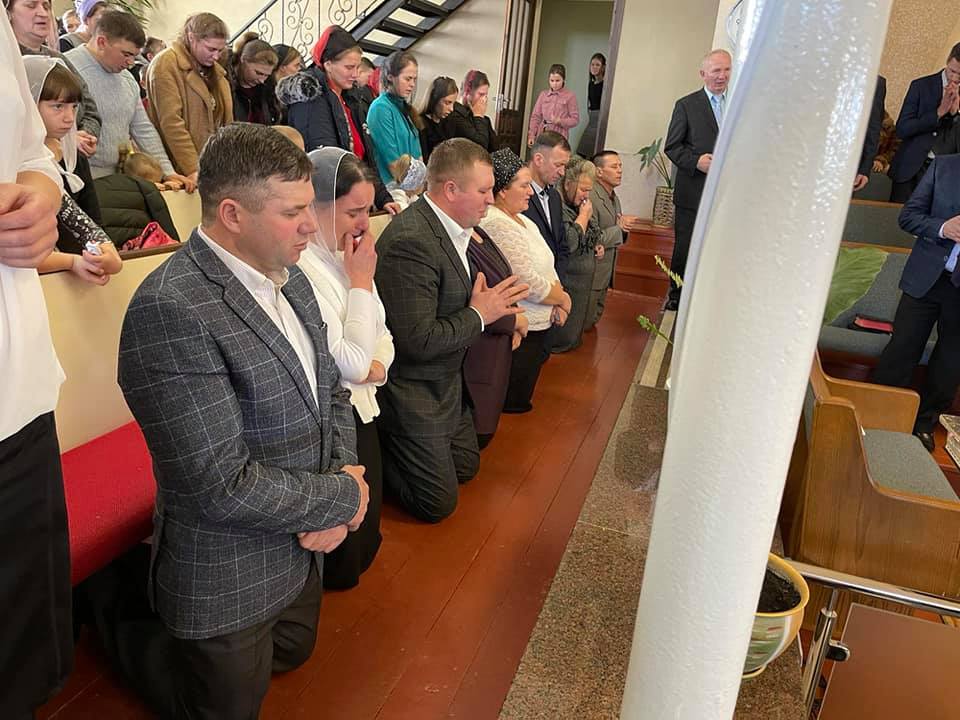 Ukraine Wednesday morning update:
7th day of premeditated, unprovoked, unjustified and unconscionable war in Ukraine. My bleeding nation stands strong due to many prayers and action.
"Churches basements in Kherson region (southern Ukraine) are packed with moms and kids. Local grannies treat them all as their own grandchildren. Little peaceful towns live thru the horror of "russkiy myr/Russian world" day by day. The world should hear our cry finally!" Bishop Oleksandr B. from Khherson tries to keep his tears.
"Bashtanka, my home town was invaded with so called peacemakers and destroyed it. But we will rebuild the town. We will plant even more flowers! I already have a plan!" Людмила Токарь Lyudmila T., who lives abroad, plans to build new Ukraine!
While women and children flee from the war, 80 thousand men returned to Ukraine! The business of global transformation is big and workers are coming! The world has a chance to renew true values instead of talks.
Once again, our huge task – deputinisation of global society and Church. Read the sentence again and remember it. Please, help political and religious leaders to understand clearly that it is not "situation in Ukraine", "'Russia-Ukraine conflict' 'Special military operation' 'Ukraine crisis'. That's not really what is happening here, in Ukraine. In reality, it is the Russian and Belarus full-scale invasion. Truth will make people free to act!
Ukraine' voice can't be voted!
Ukraine prays and acts!
Yuri K from Kyiv
Observe that you can subscribe the blog by clicking here, if you want to get updates about new blog posts and info from Ukraine regularily. Just write down your mail address there.