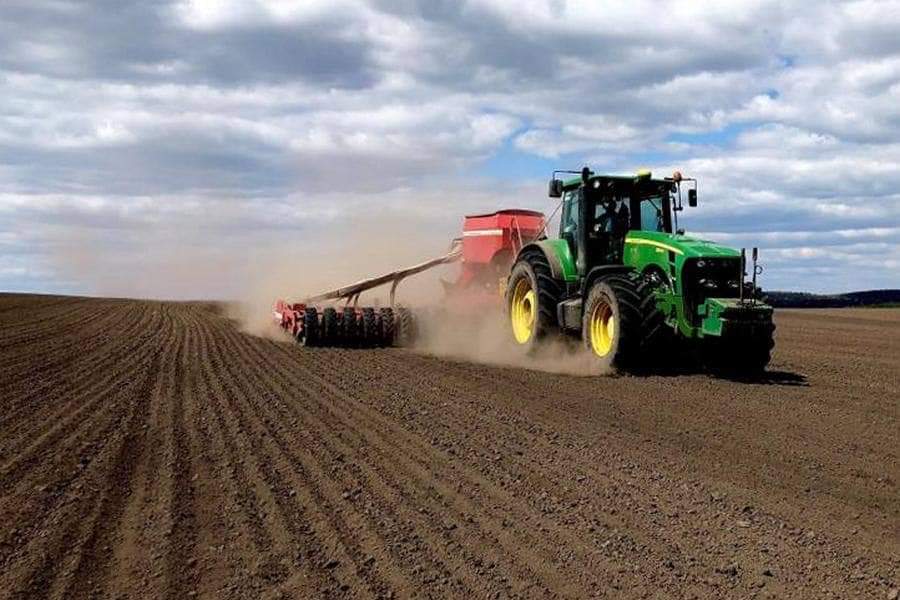 🚜 Liberated Chernihiv region' farmers started sowing 🌾

Ukrainian tanks fought in these fields to give way to tractors as soon as possible. The ground wounded by shells is treated by a harrow. It will be the same all over Ukraine!

Thousands of pastors and preachers/volonteers sow seeds of God's Word into people's lives around the clock today. Our God'Peace Pentecostal Church in Kyiv zoom morning service had "War lessons" sermon. One of ten I liked the most "the truth will set you free"!

A lot of newly arrived Ukrainian people came and will come to the churches today in many European and North American cities. The Lord will touch them and heal the wounds to grow future fruit of salvation.

Newly arrivers are so many that Церква ХВЄ Слово Віри | Kosciol Slowo Wiary w Warszawie church in Warsaw has 2 meeting in a row this afternoon. I have no better text to preach on than Heb.11.8-10.

Dear brothers and sisters, thousands around the globe – thank you for your faithfulness in calling!

Preach it, Brothers!
Yuri K., Ukraine