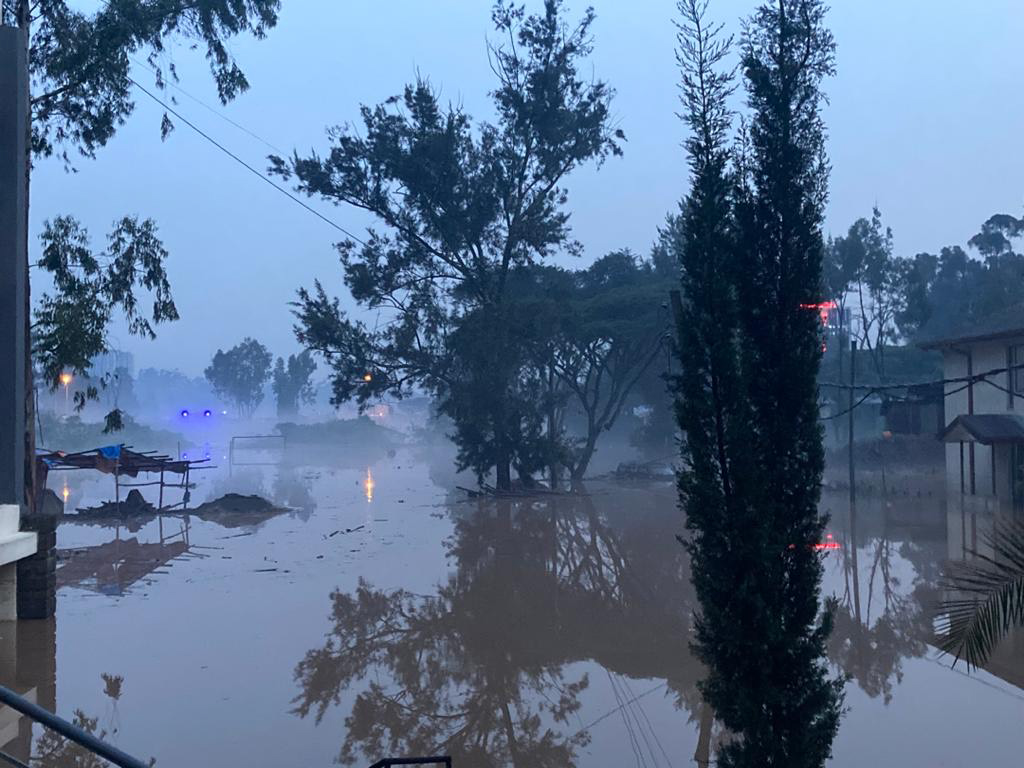 Dear Friends of Missions in Africa – please pray for us!
We arrived back to Ethiopia on the 11th of August from the summer break from Finland. We prepared our house nice for the new year and we felt really good returning back home. On the sixth day, however, our lives faced a great catastrophe. The Akaki River that flows through Addis, it runs behind our home as well, flooded unexpectedly and very quickly on the 17th of August.
We had just finished Fida's East Africa team online meeting and sat at home in peace waiting for a guest to come. Suddenly, at half past four in the afternoon, we noticed that brown muddy water started to flow from under our front door into our living room. We were scared and quickly started to lift a few items higher and pulled some wires off the wall. In seconds, we noticed that it was something more than just a small flow of rainwater coming inside. Suddenly we saw that the water in our yard was already reaching the bottom of the windows and the toilet seat turned into a brown fountain.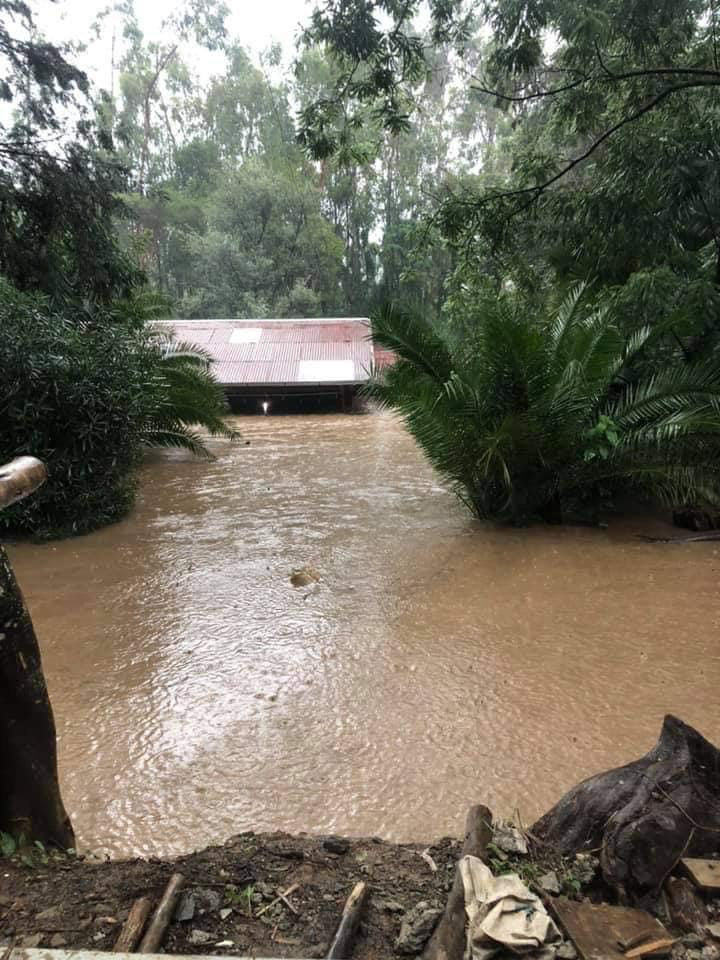 We shouted 'Jesus, help!' We started to save ourselves. The fear of dying shone from the children's faces. Helena assured the children that we would survive. Suddenly the front door slammed open by the force of the mass of water, and after that the water began to flow and fill our house so quickly that, for example, the fridge collapsed and began to drift towards us, as did the sofas. Samuel shouted to us that now we have to leave the house. Our home had become a death trap. As we left, Samuel tried to grab his Bible and phone, but the water pulled them under the water. He still tried to reach them underwater, but an electric current was already flowing in the water near the wall. So we were not able to take anything else besides ourselves.
Luckily, our two older children were at the next door neighbour's house and safe higher up, so each of us adults were left with one child to take care of. Helena and Amanda got out of the house quite easily to the front terrace of the house, but Samuel and Linda had to fight themselves out, Linda sitting on Samuel's shoulders. At that point, the water reached as far as the armpits. Our front yard had turned into a river and the water was already flowing so strongly that we would not have been able to get out of the yard to a higher place for safety unless neighbours and a student had been there to help us.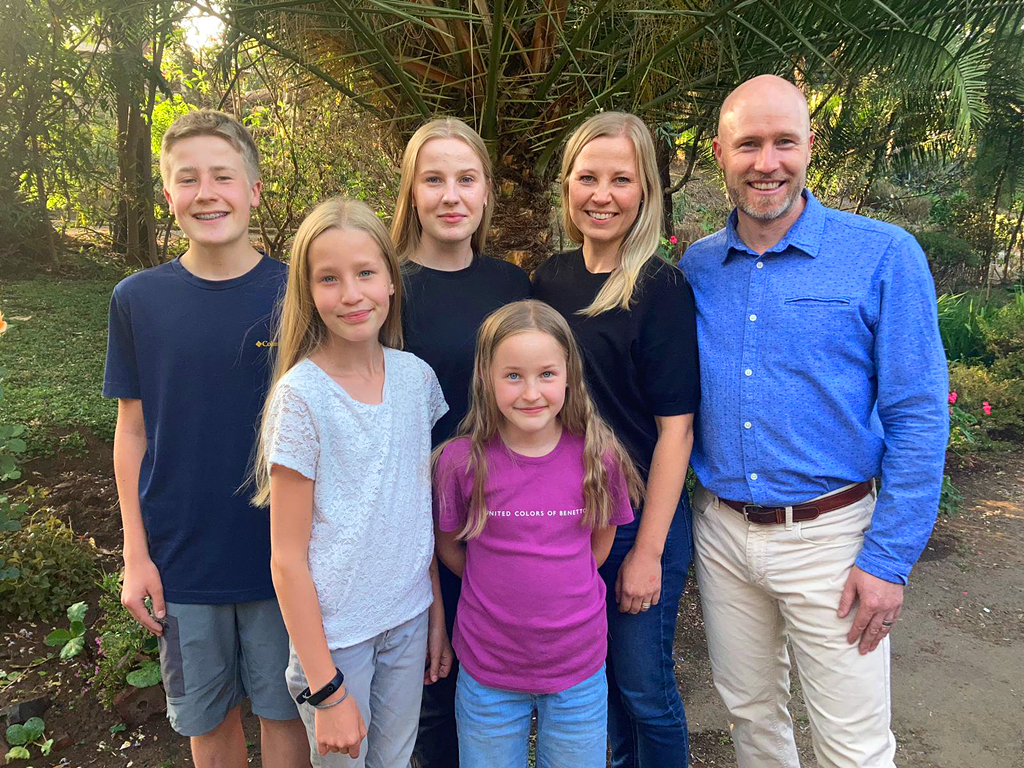 The student had found a long metal bar from a construction site, which they handed to us over the flowing water. By grabbing it they pulled us to safety. There we just stood wearing wet clothes, weeping helplessly, but gratefully that we had been saved. On the other side of our area at the same time eight people did not have time to get rescued, but drowned. A flash flood had hit our compound.
We got to go to another Finnish family's home for a couple of nights and from there we continued temporarily to hotel accommodation. The very next day when the water level got down, the search and rescue of goods from the old home started. Also, the search for a new home began. The first days were the toughest, we were really tired and shocked. We worked long days in our home and at night we hardly had any sleep. However, we were able to experience God's goodness and care through people as they selflessly helped us in many ways. They helped us to find items in the middle of the mud that we could save, provided food, clothing, a car to use, etc.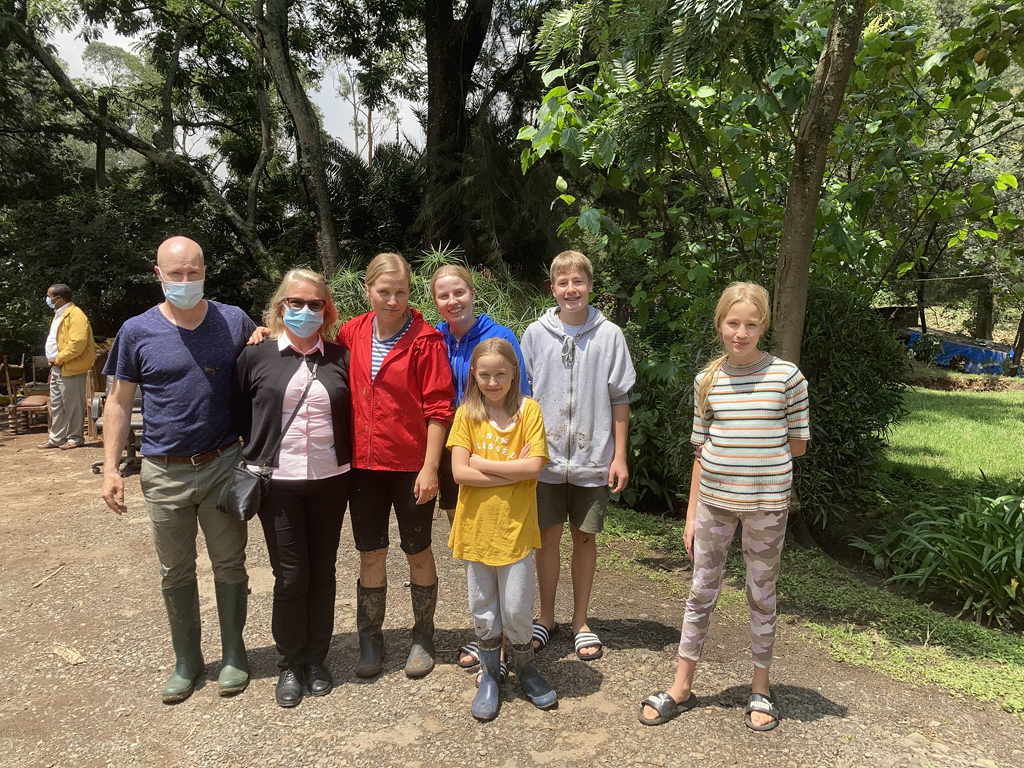 Our church partners were immediately involved in our distress and gave
their help. Even the Finnish consul from the embassy came to meet us at the scene in the middle of the mud the next day.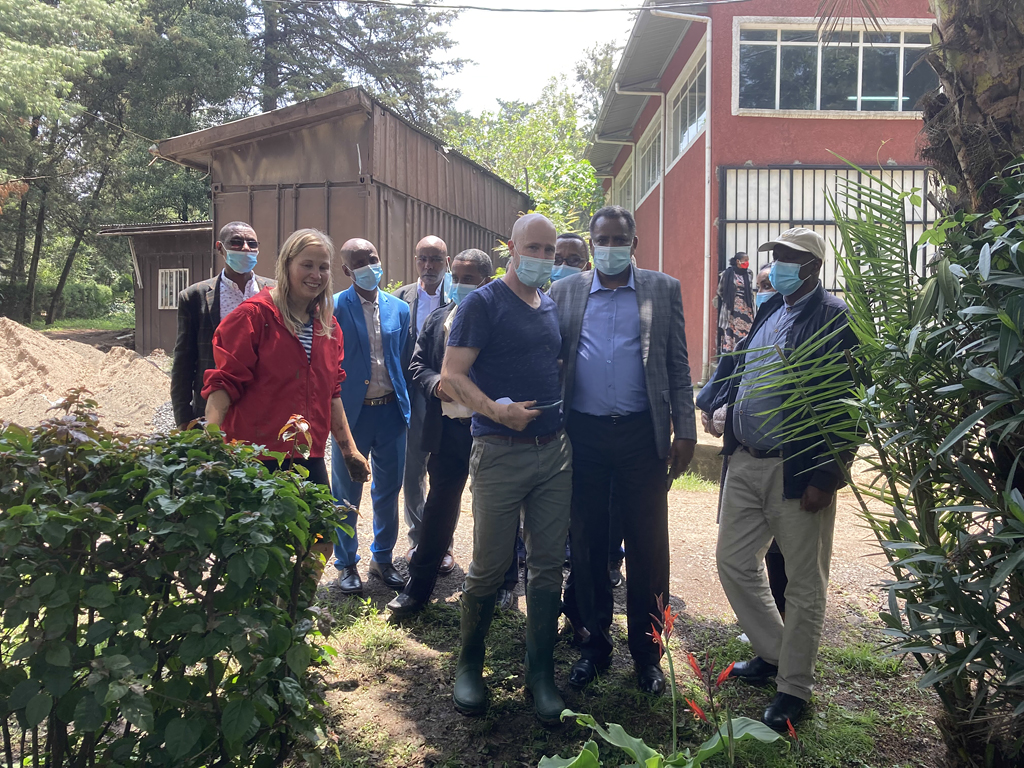 It has been four weeks since the flood. We have found a new home near the first one, but far from the river and from a higher place. We moved into this two weeks ago. A lot of time and energy has been spent on cleaning the new house, preparing it and doing small repairs. Our feelings still vary from moment to moment. The grief over the loss of our home, memories and material is still in progress. We have therefore started crisis therapy, and it has been useful in dealing with all that has happened.
We are grateful that our children were able to start school on time, and it has brought rhythm and something else to focus on.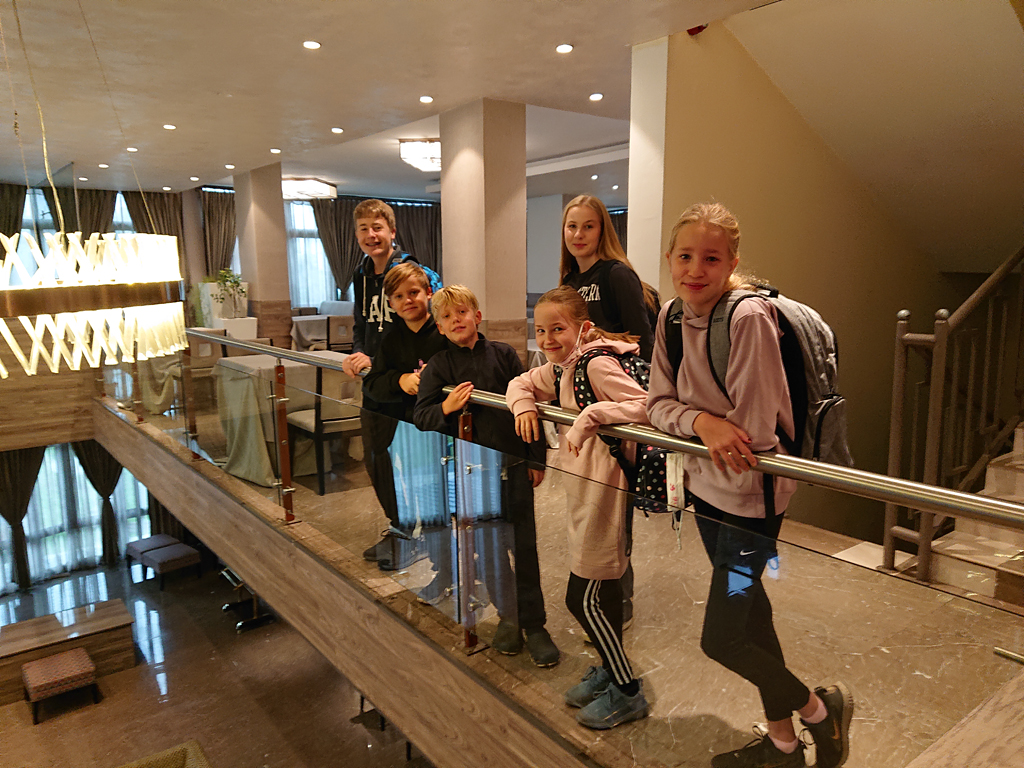 According to the locals, this rainy season has been the strongest in their memory and has lasted longer than usual. Therefore, when heavy rain comes, none of us enjoys the sound of the rain anymore and we still feel a little insecure, especially the youngest child. The new house also has water leaking through some windows during heavy rains, but we believe we will get them fixed at some point.
Thanksgiving
In the midst of all this, we are truly grateful for life and for God's protection and a plan for our lives. He has tested us, but has not forsaken us. We have already experienced God's care deeply from the way things have been going since the flood. We found a new home; people from Finland came with suitcases full of new clothes and essentials that our relatives had prepared for us; we have received financial support etc. Hundreds of people are praying for us and we have needed it more than ever. So thank you for all the support you have shown to us. Without you, we would have been really alone and would not have survived. Now we feel that you are doing God's will, as you help us by walking alongside us. We thank God for you.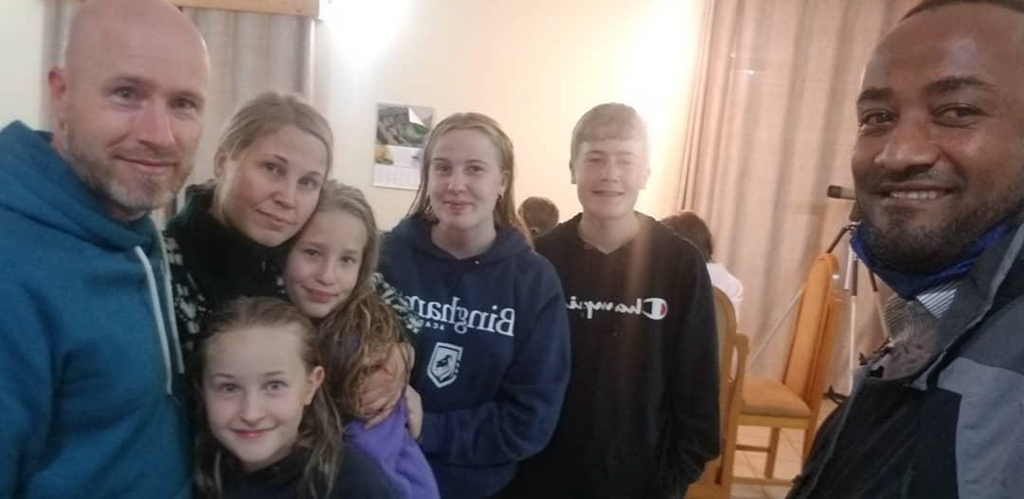 Prayer requests
As soon as we are more settled in the new situation, we will start to orient ourselves again to the coming year ahead. The annual process of renewing work permits and residence permits is already under way. Little by little, Samuel starts teaching in different contexts, and at the same time we continue our Amharic language studies. We are currently also looking for a car for our family. Due to current legislation, it is not possible to acquire a car as a foreigner and register it for yourself, so one of our church partners has promised to take the car to its own register. Cars are also unreasonably priced here. Fida, private supporters and churches have expressed a desire to help us so that we can buy a car. For all of these things, we need wisdom, guidance, and your prayer support. Also, please pray for our children and us that we will not be left with long-term trauma from what has happened. Please, remember the nearby families who lost their loved ones and homes in the flood. Also, let's continue to pray for the security situation in Ethiopia and for the advancement of the gospel and the deepening of spiritual growth.
With warmest greetings, your missionaries in Ethiopia:
Helena, Samuel and the children